Marca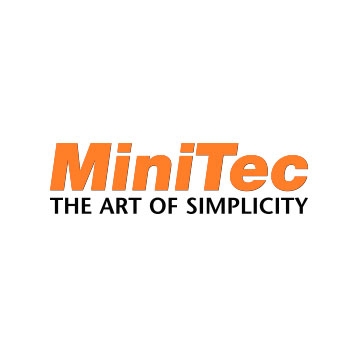 Our self-locking caps are an integral part of our profile system. They effectively protect the profile ends and, thanks to the integrated locking pin, remain in the right place even under the most demanding conditions.
Effective protection for profile systems
Protect your profile system with high-quality cover caps from MiniTec. Simply attached to the front of the profiles, they protect their interior from contamination or foreign bodies. They cover sharp-edged areas reliably and prevent the risk of cuts to the profile ends. Last but not least, they harmoniously round off the look of the aluminum profiles.
Locking pin for added stability
Our caps combine functionality with our safety requirements. The heart of the caps is the integrated safety pin. These are anchored permanently in the profile by means of an integrated securing pin. It thus remains attached to the aluminum profiles even under extreme conditions and the toughest loads.
Our assortment in the usual top quality
Convince yourself of our range of caps and high-quality accessories. In addition to plastic caps, our aluminum caps withstand even the heaviest loads and protect your products in the best possible way. In combination with our accessories such as pan-head screws and our diverse lamellar plugs, MiniTec offers everything you need for optimal protection of your profile systems.
Easy to use - fast and safe
True to the motto "The Art of Simplicity", the use of MiniTec caps is extremely simple: the safety pin is inserted flush with the profile using a plastic hammer, but the cap can be easily removed with four-millimeter pins Diameter cut-through Separately available replacement spigots make the profile caps reusable Alternatively to the self-locking plastic caps, our heavy-duty aluminum caps are screwed to the profile with a flat-head screw, so that the profile series is protected against contamination and damage, and the cap can be removed at any time Trust in the self-locking caps from MiniTec and benefit from years of experience in pursuit of the highest precision and perfection.