Marca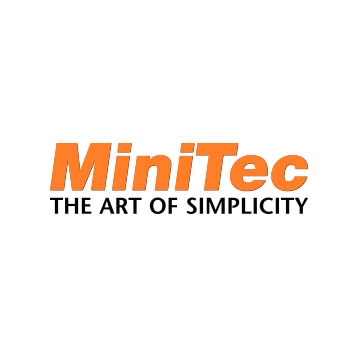 Our manual and ergonomic workstations avoid negative compromises, allow a highly flexible reaction to changing requirements and are suitable for a wide variety of one-off production. In connection with the many interlinking possibilities from our product range, even complex production systems can be designed quickly and economically.
WORKPLACE DESIGN
For many years now, MiniTec profile system and MiniTec CADmenue have been setting the standard to process flow, workplaces, factory automation and machine protection. Tailor-made workplaces avoid detrimental compromises. The modular MiniTec system with its associated software is ideal for creating optimal solutions both economically and quickly.
All system components are compatible and can be combined to form production systems.
Flexibility and profitability must not necessarily be competing targets. Manual workplaces allow highly flexible response to changing requirements. Complex production systems, too, can be arranged economically in connection with the multiple combination possibilities that the MiniTec program offers.
Both manual components - such as roller conveyors, ball transfer systems for KanBan solutions or material trolleys are available for linking workstations. Automatic linking is established using linear axles, belt conveyors or flexible transfer system TSG.
Our design software MiniTec CADmenu is at your free disposal for designing your workplaces. The software helps you in designing workstations of various versions within a short period of time. In addition, the system automatically creates the parts list and an installation plan to option. Automatic design modules for linear technology, protective gear and conveyors are also available.
Proper design of the workplace has largely positive impacts on health, performance, endurance and concentration of employees.
Workplace design by ergonomics is described under harmonized European Standard, e.g. DIN EN ISO 6385.
Objective of ergonomic design is, among others, adaptation of workplace, working space, environment and lighting to human properties and skills. The modular system for designing individual workplaces enables optimal adaptation to task and individual employee concerned.