TW 200 with hybrid drive
.
Marca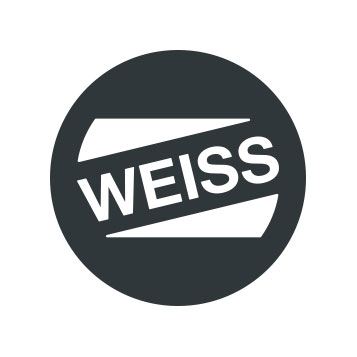 A direct drive motor integrated with a high-precision gear, absolute encoder and built-in brake combined with a robust mechanical platform. The TW sets new standards in the compact rotary table-area in the following characteristics: dynamic, precision, user programmable and ease of use, power density and the precise and robust WEISS mechanics.
These products are designed to greatly outperform any pneumatic indexing solutions available. Additional user benefits: Comparable in cost to pneumatic solutions, a clear cost advantage is developed through enhancement in productivity, lower operating cost and reduced maintenance cost.
GENERAL INFORMATION
. Maximum recommended equipment diameter Dtp: approximately 1100 mm
TECHNICAL DATA
. Max. motor speed: 120 1/min
. Overall gear ratio: 10
. Static torque (braked): 75 Nm
. Indexing precision: 110 arcsec (± 55")
. Axial run-out of the drive flange: (at Ø 190 mm) 0.02 mm
. Concentricity of the output flange: 0.02 mm
. Parallelism between the output flange and screw-on surface of the housing: 0.03 mm
. Total weight, including motor: approximately 40 kg
. Min. inside diameter of the rotary plate (on variant with raised stationary central section) 110 mm
LOAD DATA (for the stationary central part)
. Permitted torque: 145 Nm
. Permitted tilting moment: 300 Nm
. Permitted axial force: 5000 N
. Permitted radial force: 4000 N
Combined loads and permitted process forces only after inspection by WEISS.
LOAD DATA (for the output flange)
. Max. acceleration torque: 180 Nm
. Nom. torque: 90 Nm
. Permitted dynamic tilting moment: 700 Nm
. Permitted dynamic axial force: 7500 N
. Permitted dynamic radial force: 8000 N