Kolver introduces the first double output connector for transducerized screwdrivers in the market!

Kolver's unique DOCK05 will allow you to use two KDS screwdrivers with just one KDU control unit - this means you will be able to cut costs dramatically by purchasing one control unit instead of two!
Whenever two KDS screwdrivers are meant to be used one at a time, a DOCK05 is the best solution to maximize productivity at the lowest possible cost.

• Unique product – the first ever double output connected for transducerized tools in the market!

• Cut K-Ducer purchase costs by 40%.

• Fully compatible with KDU-1 and KDU-1A – get the most out of your K-Ducer system.

• Instant tool recognition.

• Set up to 32 different programs for each screwdriver.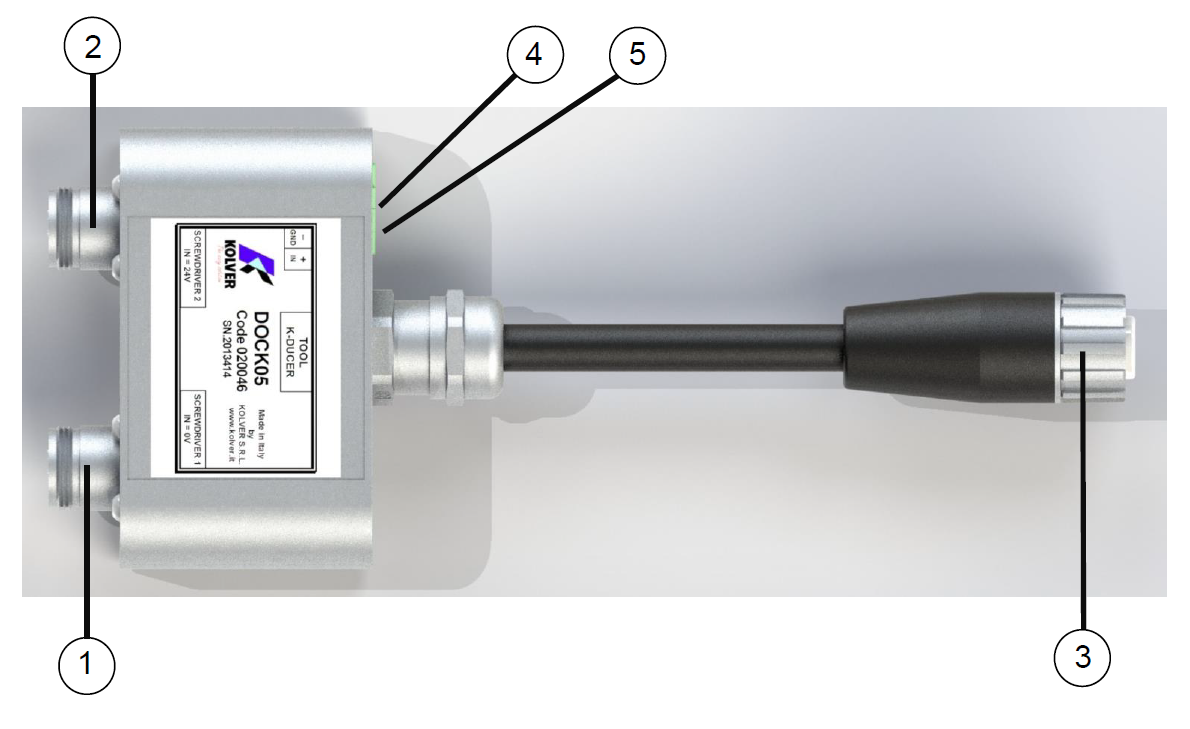 (1) KDS Screwdriver #1 (2) KDS Screwdriver #2 (3) KDU Control unit (4) Pin GND (5) Pin IN