Perfect tapping process with E2 SYSTEMS units
.
E2 SYSTEMS tapping units are developed to adapt to production lines worldwide. These E2 SYSTEMS units range from the most compact pneumatic units on the market to powerful electric units. The lead screw units guarantee a perfect tapping process, without risk of damaging the characteristics of the part. These characteristics also apply to units equipped with multi-spindle heads.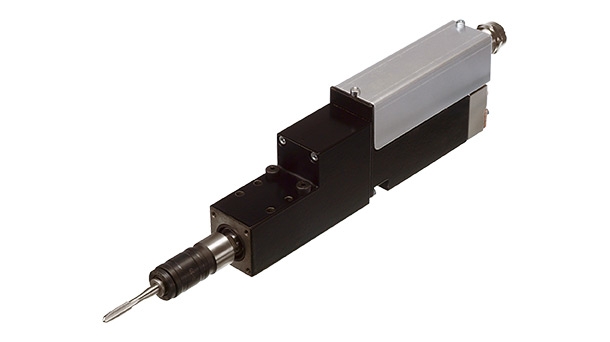 The LS 22 is a copying tapping unit, consisting of a pneumatic motor, planetary gearbox, spindle and nut assembly and limit switch detection system. The design of the LS 22 unit is compact, yet highly functional. The spindle (copier system) guarantees impressive precision and repeatability.
The BEG 48 series is a flexible electro-pneumatic unit with a modular design.
The electric motor runs the spindle, while the feed is pneumatic. With the hydraulic feed control you can adjust feed rate in proportion to the pitch and the rpm. A tapping collects or a tapping spindle gives the unit the necessary length compensation. The series is available with JT2 taper or integrated ER32 chuck as well as with multi-spindle heads.